| | |
| --- | --- |
| | |
| Tamiflu | |
Protect your loved ones from the deadly bird flu!
ORDER now BEFORE its GONE!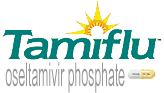 Common Name: oseltamivir
How does Tamiflu work?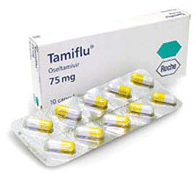 We carry
Tamiflu
, an anti-viral drug for combating the
avian flu
, also known as
bird flu
. It is one of the only effective intervention drugs available against this extremely dangerous virus.
As of today, there is a great supply shortage of Tamiflu. The Tamiflu we carry has an expiry date of February 2010.

Our supply of Tamiflu is diminishing FAST!!!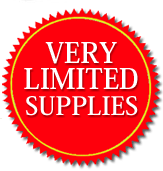 Inventory Status
Due to government restrictions, we receive a limited supply of Tamiflu each day at our pharmacy and associate pharmacies. Orders are processed on a first-ordered, first shipped basis. If there is insufficient inventory of Tamiflu to ship your order that day, your prescription will remain in the pharmacy queue and be processed in the same sequence it was received. When your order is ready to be shipped, you will receive an email from us containing the Carrier tracking number.
Oseltamivir is an antiviral medication used to treat two influenza viruses that cause the flu. If it is used within two days of the start of flu symptoms, oseltamivir can reduce the time it takes for flu symptoms to improve by about one day. Your doctor may have suggested this medication for conditions other than the ones listed in these drug information articles. If you have not discussed this with your doctor or are not sure why you are taking this medication, speak to your doctor. Do not stop taking this medication without consulting your doctor.
How should I use Tamiflu?
The usual adult dose of oseltamivir is 75 mg taken twice a day, starting within two days of the onset of flu symptoms and continuing for five days. It can be taken with or without food. If stomach upset occurs, take it with food. If you miss a dose, take it as soon as you remember it. If the next scheduled dose is within two hours, then do not double-up on doses. Just take the medication at the next usual time. Try to take doses of this medication 12 hours apart. Take oseltamivir exactly as your doctor instructed. Store oseltamivir at room temperature. Many things can affect the dose of medication that a person needs, such as body weight, other medical conditions, and other medications. Do not change the way that you are taking the medication without consulting your doctor.
What form(s) does Tamiflu come in?
Each grey and light yellow, hard gelatin capsule, with "Roche" printed in blue ink on the grey body and "75 mg" printed in blue ink on the light yellow cap, contains oseltamivir phosphate 75 mg. Nonmedicinal ingredients: cornstarch, croscarmellose sodium, gelatin, iron oxides, providone K30, sodium stearyl fumarate, talc, and titanium dioxide.
What should I NOT take with Tamiflu?
Anyone who has had an allergic reaction to this medication should not take it.
Are there any other precautions or warnings for Tamiflu?
The benefit of oseltamivir has not been evaluated for flu symptoms that have been present for more than two days. Flu shots: Oseltamivir is not a substitute for the flu shot. Continue to receive an annual flu shot as advised by your doctor. Pregnancy, breast-feeding, and children: There is no information on the use of this medication by pregnant or nursing women or by children.